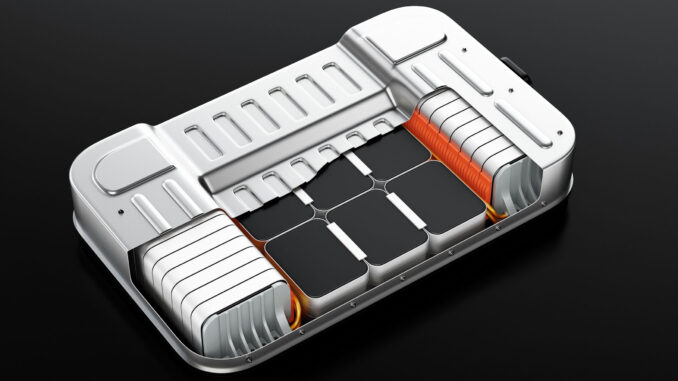 Dates
29. Nov – 01. Dec 2023,

Online Live-Seminar

/ Webinar
Number of participants limited / small class
Seminar goals
The use of high voltage batteries in electromobility is currently growing rapidly. The seminar provides participants with a comprehensive insight into the fundamentals of lithium batteries for applications in electromobility. Starting with the functional principle of a lithium-ion cell, participants will understand the structure of a complete battery system. Furthermore, participants are able to understand manufacturing processes, safety and basic battery requirements in electromobility.
Target group
The seminar high voltage batteries for electromobility is indended for employees, professionals and managers, project managers, system architects, component managers, development, test and quality engineers who want to acquire basic knowledge in the field of lithium-ion batteries in electromobility.
Content
– Components and operation of lithium ion cells.
– Cathode and anode materials, electrolytes and conducting salts, separator.
– Future technologies
– Cell formats
– Battery module and battery system design.
– System architecture, contactors, relays, electrical contacting.
– Battery thermal management
– Battery management system (BMS)
– Manufacturing processes
– Chemical and electrical safety, vehicle functional safety.
– Functional and safety testing
– Battery requirements in electromobility
.
Schedule (central europe time)
Day 1:
09:00 – 09:15 Welcome and introduction
09:15 – 10:30 Lithium-ion batteries: Operating principle, definitions, charging technology, aging
10:30 – 10:45 Coffee break
10:45 – 12:00 Materials and functions: Cathode, anode, electrolyte, separator
12:00 – 13:00 Lunch
13:00 – 14:30 Visionary cell chemistry and outlook of batteries currently under research; cell packaging/formats and internal cell structure; structure of lithium-ion battery systems
14:30 – 14:45 Coffee break
14:45 – 16:15 Components of system architecture, battery management (1)
Day 2:
09:00 – 10:30 Battery management (2) and thermal management
10:30 – 10:45 Coffee break
10:45 – 12:00 Manufacturing processes
12:00 – 13:00 Lunch
13:00 – 14:30 Chemical, electrical and functional safety; functional and safety testing for lithium-ion batteries
14:30 – 14:45 Coffee break
14:45 – 16:15 Battery requirements in electromobility
16:15 – 16:30 Final discussion
Referent
The referent holds a PhD in electrical engineering and joined Volkswagen Group Innovation (formerly Volkswagen AG Group Research) in 2017 and is working on future HV battery systems.
Attendance fee
999,- € (plus VAT if required by law)
Registration
Information and cancellation
The participation fee includes the seminar documents (PDF)
Cancellation is possible free of charge until 14 days before the start of the event.
You can name a substitute participant from your company/organization free of charge up to 1 day before the start of the event.
The number of participants is limited.
Seminar / training :
High voltage batteries for electromobility