Etech-Akademie is located in the center of automobility in Stuttgart, Germany, with access to experts from renowned industry and academia. Based on our widespread network and years of academic and scientific experience, we bring together renowned experts from universities and industry for customized and targeted training. Our events are based on carefully prepared and critically discussed content, as well as an in-depth look at current scientific and technical topics in the field of electrical engineering, e-mobility and electric drives. The seminars at Etech-Academy are carefully designed to help you to directly start with the design, estimation or analysis of your technical products. The high quality webinar documents will be sent to you digitally. We remain in contact with you after the training and also accompany you in the longer term as your academic partner.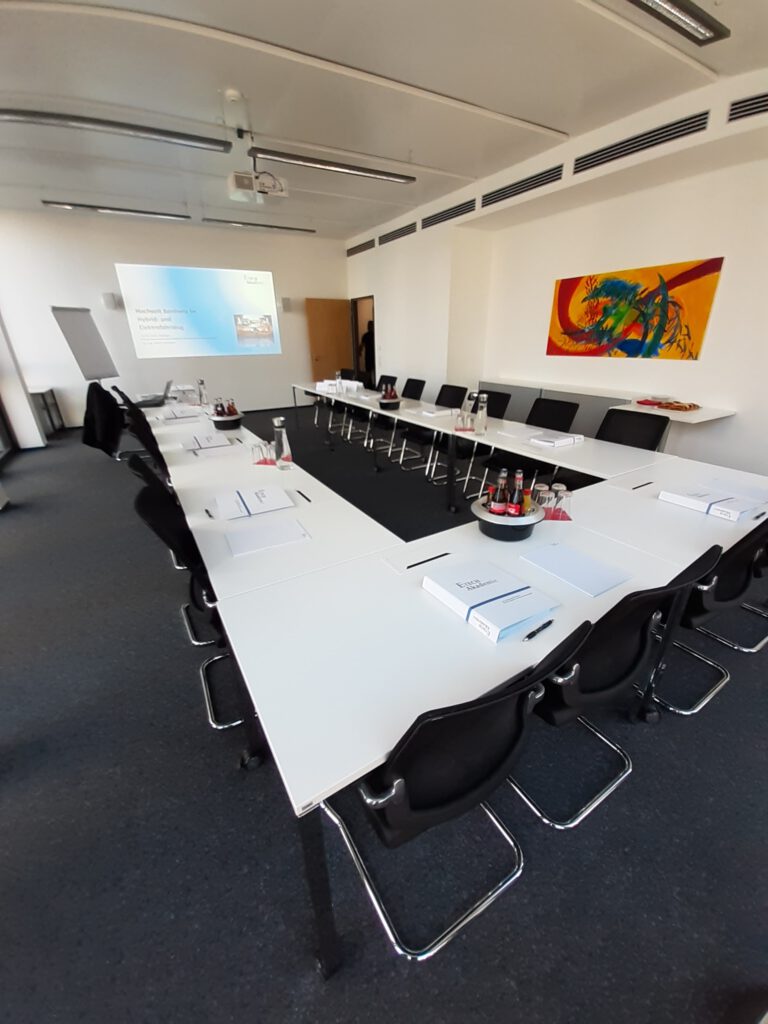 To optimize our courses we offer three types of webinars:
Crash courses : this category includes 3- or 4-hours focused training on an especial course to be covered in one afternoon. The live interactions with the trainer, makes it possible to get your questions answered during the course. Lean back at your chair and profit from a compact targeted online course which helps you to get deep information on a specific topic.
Compact webinars : our standard one day webinars on basic and advanced topics. The webinars cover a specific topic to be covered in one day.
Extended webinars : our 2-days webinars gives you comprehensive knowledge on basic and advance topics. You want to get sophisticated knowledge on a topic you barely know, and then extended webinars would be a proper choice for you.
To optimize the contents of the training, you can specify your desired topics directly during the registration and we will do our best to consider and include your topics in the webinar.
Also the level of the seminars is carefully designed to match to your demands:
Basic seminars : are you new to a technical topic and want to get fast or extended knowledge on this topic? Then the basic seminars are the right choice for you. For instance if you are a vehicle technician, mechanical engineer, industrial engineer or project manager working in the automotive sector and want to understand the electric car, then the basic courses are your right choice.
Advanced webinars : for experienced engineers who know their subject in detail, we prepare our advanced events. For example if you are calculating bearing currents in electric drive systems and want to understand the latest analytical methods of bearing current calculations, then the advanced webinars are your right choice.
Do you need an academic partner who will accompany your team, your department or your company in the long term? The Etech Academy offers you customized in-house seminars and courses directly at your company. Through joint planning and targeted content for your company, we support you in the topic of further education and training.