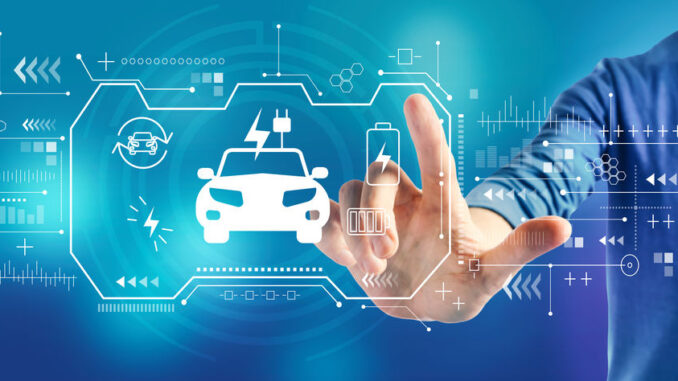 Dates
23. Nov 2023, Online Live-Seminar / Webinar
26. March 2024, Online Live-Seminar / Webinar
26. Sept 2024, Online Live-Seminar / Webinar
Number of participants limited / small size class
Seminar goals
The seminar basics of electromobility teaches the basics of the functioning and construction of an electric vehicle. The webinar participants learn about the individual, typical components of an electric vehicle and how these must be coordinated with each other.
One focus of the seminar is the introduction to battery technology, as this component is crucial for the dimensioning and design of an electric vehicle. A second focus will be on the charging infrastructure and charging standards. Based on this, typical questions of e-mobility will be clarified: How "clean" are e-cars really, what about recycling and what happens if an electric vehicle burns? The seminar is rounded off with an overview of the current state of the art and an outlook on future trends in electromobility.
Target group
The event is intended for all professionals, engineers, project managers, specialists and executives who want to get started in electromobility and acquire basic technical knowledge in order to better understand, comprehend and, if necessary, make decisions about electromobility.
Content
Construction of an electric car:
– Battery
– E-machines
– Power electronics
– On-board charger
– Auxiliary units
– Components and functions for HV safety

Excursus: Fuel cell vehicles

Focus on battery technology:
– Cell types (design, cell chemistry, purpose of application)
– From the cell via the cell module to the battery system
– Most important components of a battery
– Design of a HV battery

Focus on charging:
– Charging plugs and standards
– Charging modes and charging infrastructure
– Typical charging power and fast charging
– Current state of charging infrastructure in DE and EU

Typical electric mobility issues:
– Real vs. standard range of electric cars.
– CO2 balance of electric cars
– Fire risk and fire fighting of lithium-ion batteries
– Raw materials for electric cars
– Status of battery recycling
– Recuperation vs. sailing

Current state of the art and outlook:
– Battery development
– Fast charging
– 400 volts or 800 volts
– Platform strategy
– Plug'n'Charge
– Charging infrastructure development
Schedule (central europe time)
09:00 – 09:15 Welcome and introduction
09:15 – 10:45 Important components of an electric vehicle
10:45 – 11:00 Excursus: Fuel cell electric vehicles (FCEV)
11:00 – 11:15 Coffee break
10:45 – 12:15 Basics of battery technology
12:15 – 13:00 Lunch break
13:00 – 14:00 Introduction to charging of electric vehicles
13:45 – 14:30 Typical questions about E-mobility (part 1)
14:30 – 14:45 Coffee break
14:45 – 15:45 Typical questions about E-mobility (part 2)
15:45 – 16:15 State-of-the-Art and Technology Outlook
16:15 – 16:30 Open questions and discussion
Referent
The referent worked in battery development for over 10 years, first at Daimler AG, then at Porsche AG. Since 2016, he has been running the electromobility blog Generation Strom. Today, He is the editor-in-chief of the e-mobility magazine Elektroautomobil and consults both companies and private customers on e-mobility issues.
Attendance fee
399,- € (plus VAT if required by law)
Registration
Information and cancellation
The participation fee includes the seminar documents (PDF)
Cancellation is possible free of charge until 14 days before the start of the event.
You can name a substitute participant from your company/organization free of charge up to 1 day before the start of the event.
The number of participants is limited.
Webinar / Seminar / Training:
Basics of electromobility (crash course seminar)